Important information and dates
 
Deadline of abstract submission:
Deadline extended from 
May 15th to May 31

st

, 2021

Acceptance of abstract:

June 30th, 2021 to July 15th, 2021
 

Deadline of full paper/poster submission:

September 30th, 2021

 

 
Deadline for registration and payment: Authors presenting a full paper or short paper at the conference need to register by October 7th, 2021, in order to include the paper in the conference program and the paper review process for publication; Other participants can register by November 20th, 2021.
The final decision on the format of the conference has been made. It will be an online conference. 
Important information on the paper publication opportunities

Papers included in the conference proceedings will be published as open access conference papers by The Evolving Scholar (ThEs) in collaboration with TU Delft OPEN. This involves an open peer-review process. Detailed information can be found in the flyer. 
Next to the conference proceedings, a number of selected papers will be included in a special issue in the journal of Urban Design and Planning, and the first issue of IFoU journal/ book series.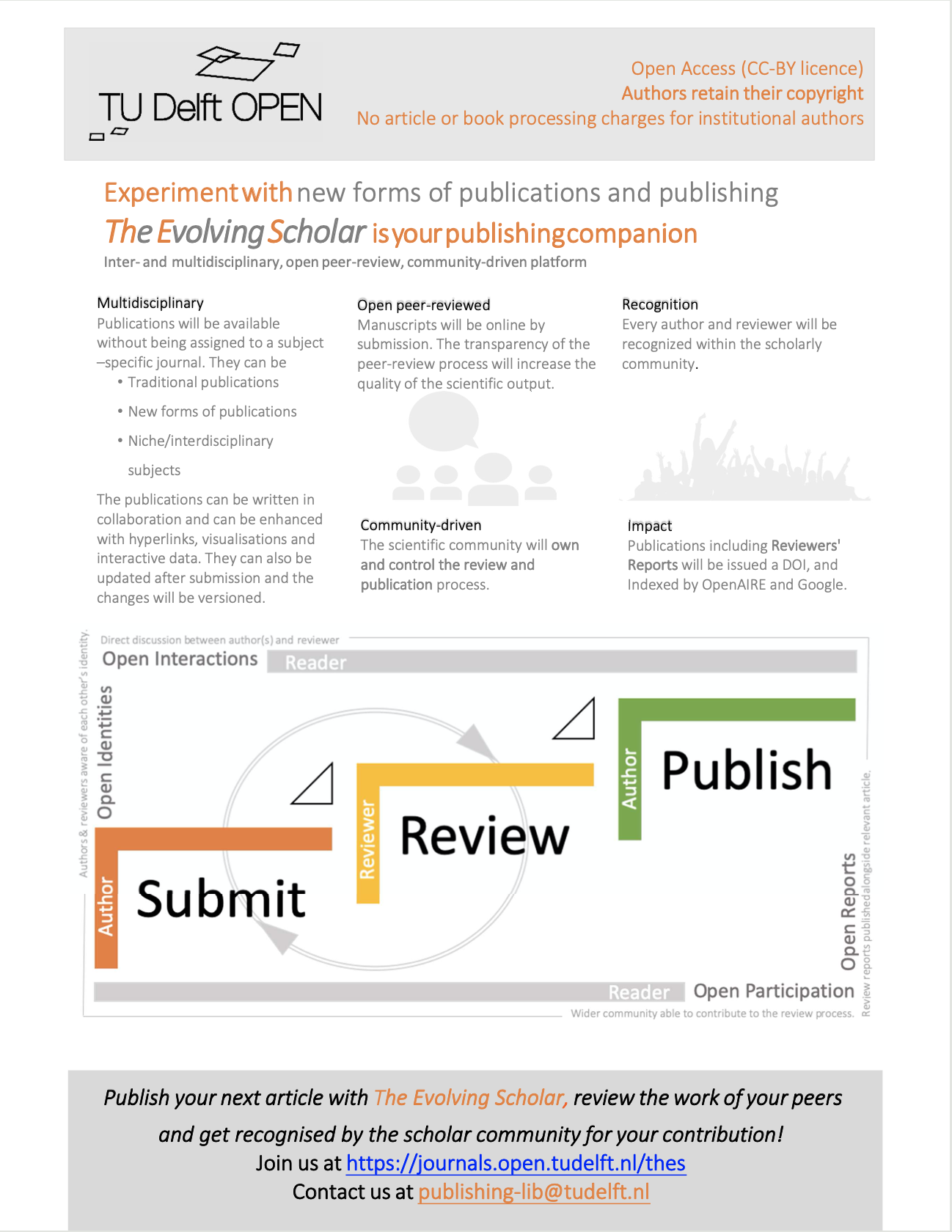 International Forum on Urbanism

Registration website for International Forum on Urbanism
International Forum on Urbanismj.m.vanderhelm@tudelft.nl
International Forum on Urbanismj.m.vanderhelm@tudelft.nlhttps://www.ifou2021.nl/124412
2021-11-10
2021-11-27
OfflineEventAttendanceMode
EventScheduled
International Forum on UrbanismInternational Forum on Urbanism0.00EUROnlineOnly2019-01-01T00:00:00Z
Faculty of Architecture and the Built EnvironmentFaculty of Architecture and the Built EnvironmentJulianalaan 132-134 2628BL Delft Netherlands