Important information and dates
 
Deadline of abstract submission:

Deadline extended from 
May 15th to May 31st, 2021

Acceptance of abstract:

June 30th, 2021 to July 15th, 2021

Deadline of full paper/poster* submission:

September 30th, 2021

International Forum on Urbanism

November 25th-27th ,2021
*Depending on the number of abstracts received, the organizing committee will decide on the formats of the full papers and presentations. In case the number of accepted abstracts is too large to include all in oral presentations, some of the authors will be suggested to write the paper in a shorter version and present it in the poster session. The organizing committee will inform the participants about this upon the acceptance of the abstracts. 
The current plan is to organize the conference with online and offline activities. Participants will be asked to choose these activities upon registration. However, if the COVID-19 situation leads to lock-down measures in the Netherlands, the offline activities will be turned into online format accordingly. The conference organizers will keep all participants updated on such changes.
Important information on the paper publication opportunities

Papers included in the conference proceedings will be published as open access conference papers by The Evolving Scholar (ThEs) in collaboration with TU Delft OPEN. This involves an open peer-review process. Detailed information can be found in the flyer. Instructions on how to submit the full papers will be provided later, upon the acceptance of abstracts.
Next to the conference proceedings, a number of selected papers will be included in a special issue in the journal of Urban Design and Planning, and the first issue of IFoU journal/ book series.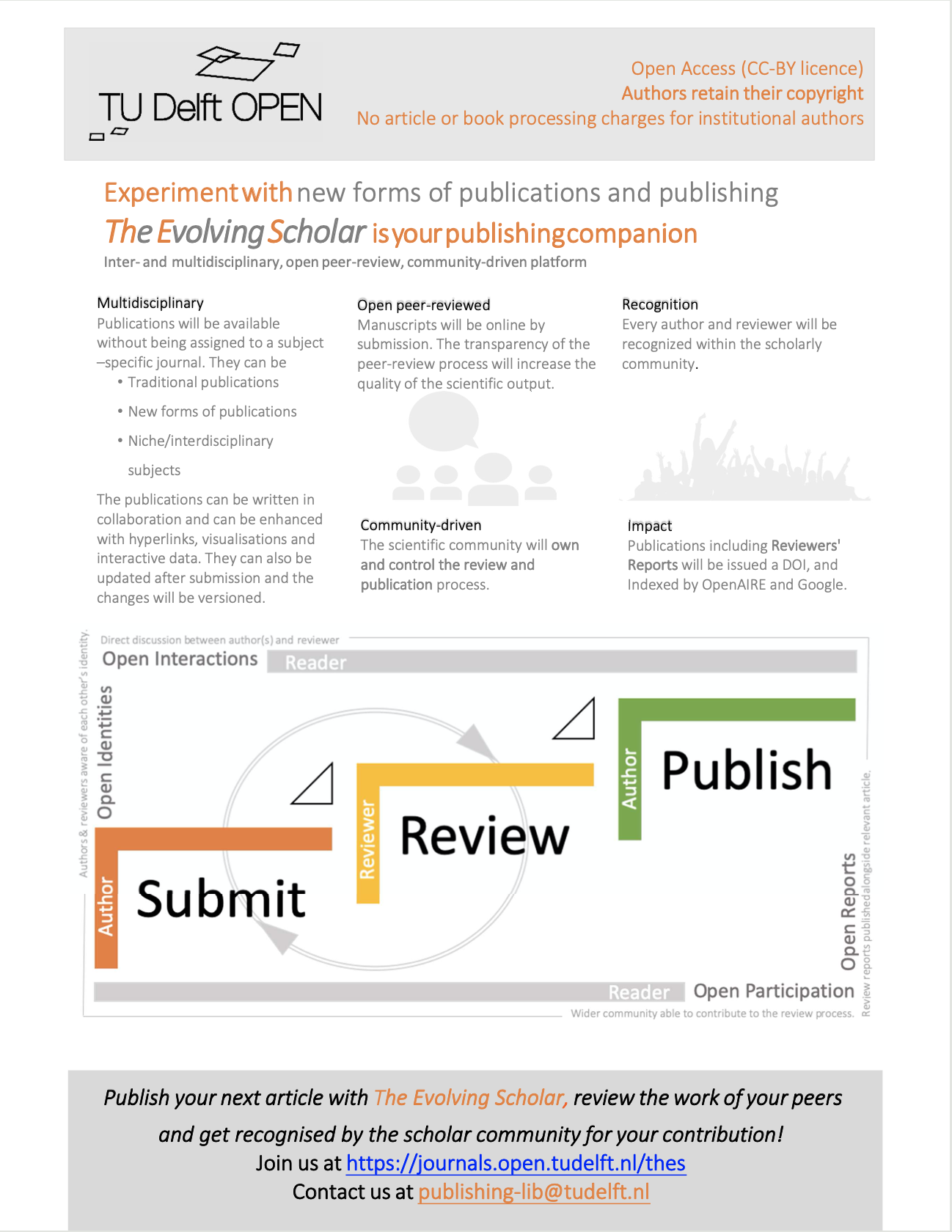 Information about staying in The Netherlands:
https://www.government.nl/topics/coronavirus-covid-19/visiting-the-netherlands-from-abroad
https://www.government.nl/topics/coronavirus-covid-19/tackling-new-coronavirus-in-the-netherlands
International Forum on Urbanism

Registration website for International Forum on Urbanism
International Forum on Urbanismemma.tulp@hotmail.com
International Forum on Urbanismemma.tulp@hotmail.comhttps://www.ifou2021.nl
2021-11-10
2021-11-27
OfflineEventAttendanceMode
EventScheduled
International Forum on UrbanismInternational Forum on Urbanism0.00EUROnlineOnly2019-01-01T00:00:00Z
Faculty of Architecture and the Built EnvironmentFaculty of Architecture and the Built EnvironmentJulianalaan 132-134 2628BL Delft Netherlands